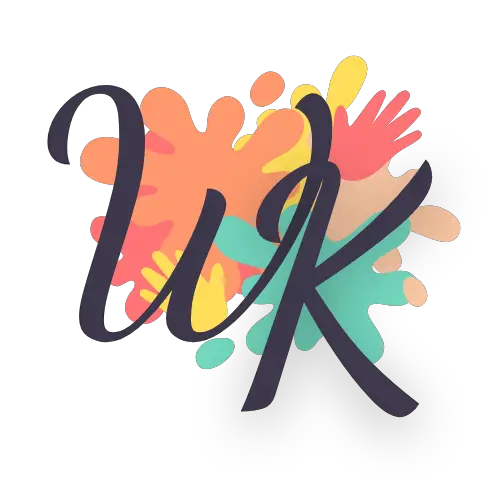 The Best Free Coloring Pages For Kids
All
A
B
C
D
E
F
G
H
I
J
K
L
M
N
O
P
Q
R
S
T
U
V
W
X
Y
Z
ColoringPagesWK is an online coloring site for children, thoughtfully curated by art teacher Becky Gomez, the founder of the esteemed brand WK - World Kids, with a presence in several countries including America, Netherlands, Italy, Spain, and France. Our platform offers a delightful array of printable and downloadable coloring pages, along with a wealth of coloring knowledge and easy-to-follow drawing tutorials, catering to kids of all ages.
Introduction
Every part in the world piques our interest and makes us want to investigate it. It's amazing that the process of drawing and coloring not only makes learning about things around us more enjoyable, but also prompts our minds to think creatively.
Let's be honest! Coloring pages are really popular. It's a simple activity that brings back memories of simpler times. Coloring may become an experience for children. Coloringpageswk.com provides a large selection of free online coloring pages for children. Simply select a page, click on a color, and then let your work take on its own life as you fill each portion of the page.
We are all creative geniuses, so when you use Coloringpageswk.com to develop your imagination, be prepared for an amazing transformation:
using coloring pages to improve motor skills, self-expression, color awareness, and knowledge,
use dot-to-dot worksheets to increase attentiveness, handwriting, and counting,
improving hand-eye coordination, memory, intuition, and creative problem-solving abilities through drawing tutorials,
use puzzle games and paper crafts to hone all of your talents at once.
What are the benefits of coloring for kids?
Among the many topics that coloring books and other printable crafts let you explore, some of the advantages of painting for kids include: Children and toddlers can learn while having fun and excitement online with color. For children, preschoolers, and toddlers, coloring pages have a lot of benefits, in our opinion. While parents may view them as a fast internet activity with few educational value, teachers use them because of the many advantages of coloring for toddlers and preschoolers.
Painting free online and printable coloring pages can assist your children, both boys and girls, in communicating their sentiments and emotions. Coloring mindfully can be a highly effective way to promote psychological and physical well-being in children, preschoolers, and toddlers.
Drawings for kids at Coloringpageswk.com: A beginner's guide
Drawing and coloring are enjoyable and creative activities for children of all ages. It gives students the opportunity to express their creativity and explore their artistic side. If you're a parent or teacher who wants to encourage your children to sketch, here are some pointers and ways to get them started:
Begin with easy subjects: If children try to sketch sophisticated things right immediately, they may become overwhelmed. It is preferable to select simple drawing for children. Start with elementary subjects like circles, squares, and triangles to help children gain confidence. Then, introduce more complicated forms and concepts progressively.
Use basic shapes to draw more complex subjects: Encourage children to simplify complex subjects down into basic shapes while drawing more complex subjects. For example, students can draw the head with circles, the nose with triangles, and the body with rectangles. This will help them draw more complex subjects.
Use reference images when drawing: It's acceptable for children to draw with the aid of reference images. They may learn about perspective, proportion, and other crucial aesthetic ideas in this way, which is a terrific approach for them to do so. Just watch that they don't get overly dependent on the reference and encourage them to use some of their own creativity.
Use various items to do experiments: To find out which materials they prefer, encourage them to experiment with a variety of items. In order to create their works of art, they are free to use crayons, markers, pencils, or even paint. Let them experiment to determine what suits them the best.
Don't stress about accuracy: Keep in mind that children are still learning, so it's acceptable if their drawings aren't flawless. Instead of worrying that everything will be perfect, encourage them to have fun and be inventive.
Practice makes perfect: Drawing becomes simpler with practice, just like anything else. Kids will quickly observe improvements in their drawing abilities if you encourage them to draw frequently.
Kids can explore the world of drawing and express their creativity by using these suggestions as a starting point. The best part is that using our website won't require you to have an art teacher. Let's collaborate to draw online. Drawing with joy and excitement!
Conclusion
Children may color online at Coloringpageswk.com just as much as they like doing it on paper. Online coloring is especially beneficial because it allows kids to engage in their all-time favorite activity without requiring any prerequisites. Visit our website to see how your child may express their creativity and perhaps develop some foundational computer skills.
FAQs
Question 1: Who are coloring pages appropriate for?
Some young children begin coloring books or pages when they are between nine and ten months old. While others take longer—some even go above the year mark—than others. When a youngster is willing to give something a try and whether they use markers to color the object rely on their potential and level of interest.
Question 2: If my child is not interested in coloring, what should I do?
For kids who dislike coloring, switching things up or doing something unusual can make a world of difference. In addition to being a terrific sensory experience, finger painting can be a great method to get kids interested in coloring. To get kids interested to color and sketch, try using finger paints, condiments, shaving cream, water colors, mud, etc.
Question 3: Why is it vital for youngsters to color?
More than just keeping your kids quiet while you prepare dinner, coloring is beneficial. Nevertheless, that is a wonderful benefit to it. It affects children's emotional development in addition to their physical and brain development.